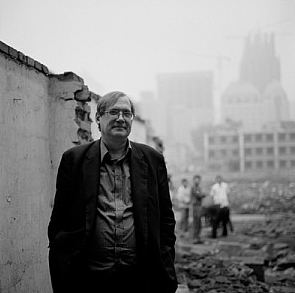 Writer, speaker, businessman and novelist Adam Williams is the author of three acclaimed historical novels about China – The Palace of Heavenly Pleasure, The Emperor's Bones and The Dragon's Tail – and in 2009 he published a novel about the Spanish Civil War – The Book of the Alchemist. He is now working on murder mystery set against the background of Egypt and Palestine at the time of the First Crusade.
Twenty eight years a businessman and banker in Beijing, he is the fourth generation of his family to be living and working in China.
Adam is published in fifteen languages, most recently in Chinese. The Mandarin version of The Emperor's Bones was the No 1 Bestseller in the New Novels Category of Dang Dang Wang, China's largest on line bookstore and has received high critical acclaim in all China's main newspapers and literary magazines.
Don't forget to bookmark this page for more news about Adam Williams, book reviews and excerpts from business and literary speeches.
Order Adam's books from Amazon.co.uk
The Book of the Alchemist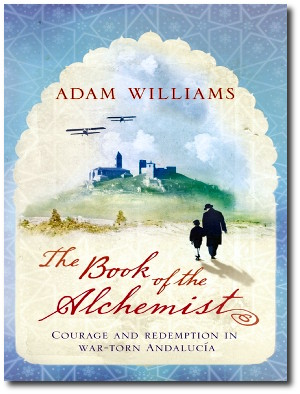 A Quest for Love and Freedom in War-torn Andalucía
Al Andaluz, 1077
In the haven of tolerance that is Southern Spain, an alchemist, a mason and a prince construct a monument to astonish the world.
Andalucía, 1938
The Spanish Civil War is struggling to a close. A group of desperate Republican soldiers have kidnapped a former government minister and his grandson, and are holding hostages in a cathedral.
The discovery of an ancient book means nothing to the soldiers. But to the hostages, it could offer them their only escape.
Adam Williams'  novel is another masterful adventure and a moving portrayal of love and friendship.
Rewarding novel of love and friendship connecting worlds a thousand years apart
The Sun
This is an engrossing adventure story, dealing with the themes of religion and idealism, that captures the imagination from page one. … a plot that's dripping with historical detail, Williams succeeds in keeping the novel both interesting and relevant – the perfect book for curling up with at the weekend.
SHE magazine
[…] a moral tale, contrasting the enlightened tolerance of Arab Spain with the murderous bigotry of the 1930s. […] It has all the feel of court, military and harem life that pervades the Arabian Nights […] If you enjoyed the Arabian Nights you should enjoy this.
Edward James – Editor's Choice, Historical Novels Review, November 2009